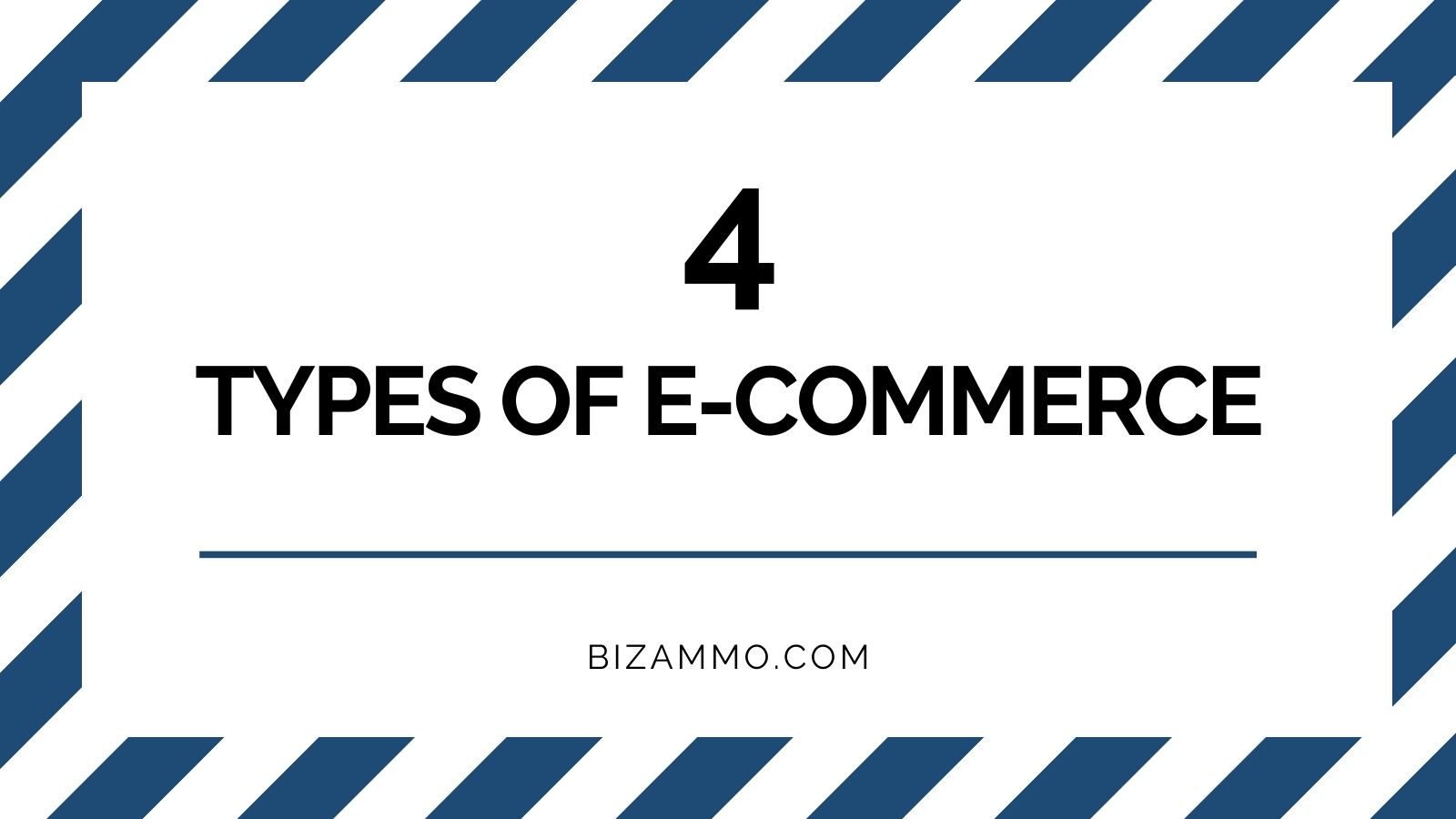 E-commerce is something you're probably quite familiar with. At its heart, e-commerce is the electronic buying and selling of goods. Most of the time when we use the term, we're talking about transactions taking place over the internet. But did you know there are different types of e-commerce?
In this post we'll look at some of the most common types of e-commerce for those interested in selling online.
4 Common Types of E-commerce
Let's explore the four basic types of e-commerce your business (or you personally) might choose to take part in. Remember, as a seller there's nothing stopping you from pursuing more than one type of e-commerce at a time.
Business-to-Consumer (B2C)
B2C e-commerce is what you most likely think of when you hear "e-commerce."
This type of e-commerce involves the selling of goods and services from a business to a consumer via electronic transactions. An example would be you placing an order with Amazon for a personal purchase.
B2C in this sense generally means you'll have no direct contact with the company during the transaction (like the face-to-face interactions you would have in a brick-and-mortar store). And there's no two-way relationship or trust already established in most cases.
Instead, the consumer simply enters an order into the company's order management system and provides their payment information. Then the order processes and the seller delivers the goods.
Business-to-Business (B2B)
Business-to-business e-commerce involves businesses buying from and selling to each other via electronic means.
Usually the businesses have or form a trusted business relationship. Sometimes their systems may integrate with each other to make the process easier.
Supply chain is what is typically thought of for this. A business orders their supplies from another business to use to produce a product for a consumer, or resell it to a consumer.
Another form of B2B e-commerce is a business providing backend support to another business. For example, purchasing a shopping cart is a B2B transaction that can occur on the internet between two businesses. The shopping cart is not a part of the buyer's supply chain, but is necessary to support the functioning of the business.
Consumer-to-Consumer (C2C)
Consumer-to-consumer e-commerce is a basic trade of goods between two people, neither of whom are operating through a legally set-up business.
Electronic marketplaces and payment systems such as eBay and PayPal are set up to allow these types of transactions to occur. Craigslist is another example of a place where consumers can advertise goods. These are typically one-off transactions and the consumers rarely know each other.
Business-to-Government (B2G)
Business-to-government e-commerce is the selling of goods and services to a government entity.
The e-commerce aspect comes into play when the transactions involve systems that allow businesses to place bids on government contracts over a network.
These are the basic types of e-commerce. You'll sometimes see other "types" of e-commerce mentioned as well, such as m-commerce (mobile commerce), but upon further inspection, you'll find most can be traced back to one of these types as far as relationships are concerned.
In this case, your mobile device doesn't sell something to a person, it simply facilitates the transaction between two of the above parties. That is not to say that another form of e-commerce doesn't exist or won't in the future.
Ultimately what matters is how each of these types of e-commerce affects, or relies on, the relationship between the buyer and seller. Your company can engage in multiple types covered here, but it's important to understand how they differ due to those relationships so you can successfully take part in all avenues that make sense for your business.
This post was originally published on January 16, 2013 and was updated and republished on February 8, 2021.