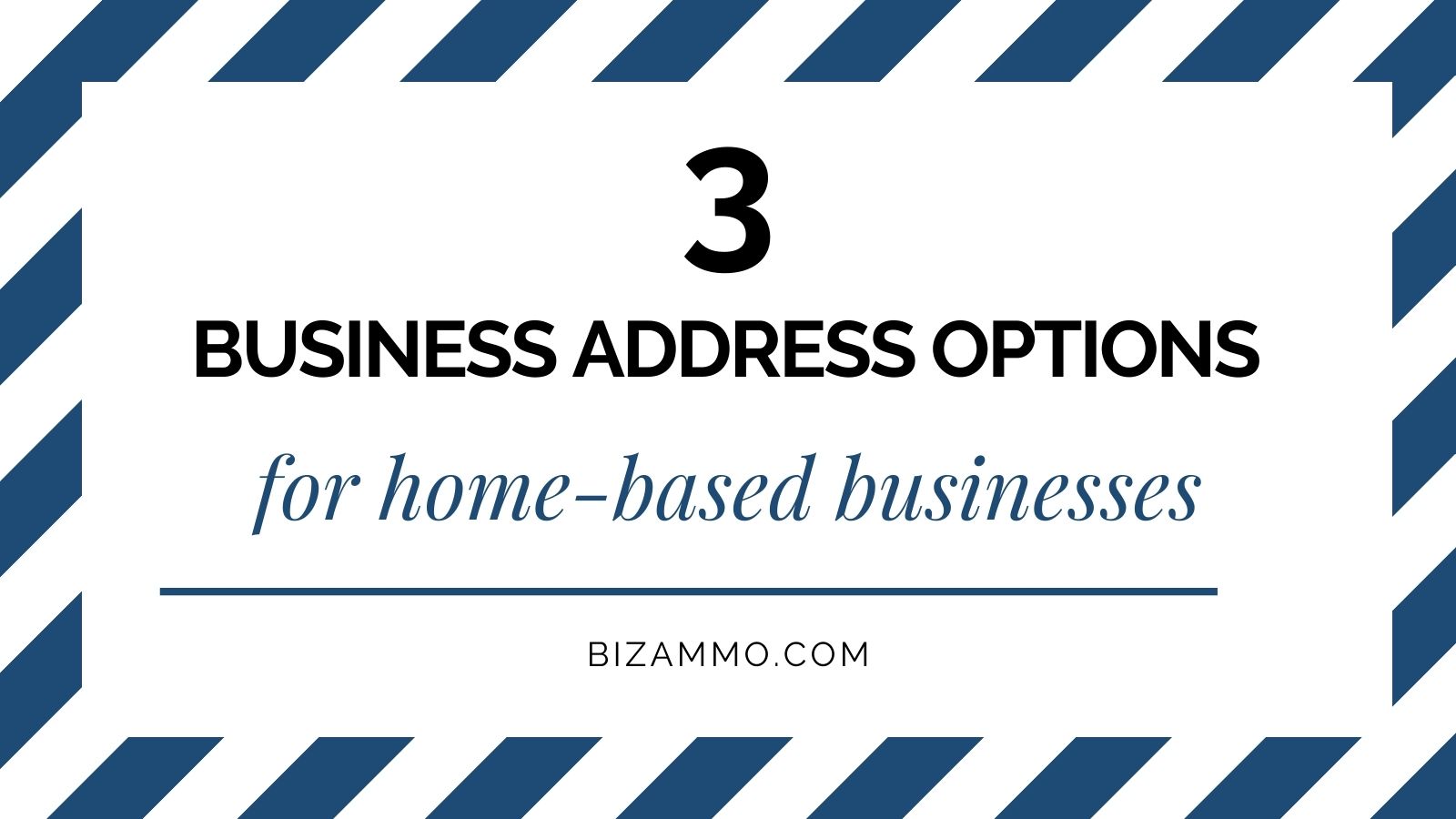 Whether you're a freelance professional or another type of home-based business owner, choosing the right business address options is important. You need to be able to find a balance between serving your customers or clients and protecting your privacy.
For a traditional brick-and-mortar small business, this is as simple as using the company's physical address. But what about when that physical address is your home?
Let's explore some things you'll want to consider when choosing a business address for your home-based business. Then we'll look at three possibilities available to you.
Considerations When Choosing Business Address Options
You'll have a couple of different decisions to make when it comes to the official address for your home business.
First, do you need a public business address at all?
If, like me, you provide services for predominantly non-local clients, you don't actually need to publish an address on your website or other marketing materials.
On the other hand, if I did freelance writing work for local clients, a public address would be important whether or not clients actually visit my place of business.
Why?
Your address on your website and third-party citations (think Yelp or other business directories) is important for local SEO. And local search engine optimization helps you reach clients looking for a provider in their area.
Another case where you'll need a physical address of some kind is when you ship physical products. Customers will need a return address available, so you'll need to make this information available somewhere.
You might also need to include an address in your website's legal policies so visitors have somewhere to report abuse or a way to contact you about the data you collect through your website.
If none of these things apply to you, you can probably get away without publicly disclosing an address.
Next, figure out how your business address will be used.
Before comparing your business address options, go back over those previous points and figure out how your customers would use that address. For example:
Will customers search for local businesses, and you want them to find yours?
Do customers or clients need to visit you at your home office?
Will your website require a physical address (such as a web publisher needing to accept review products)?
Do you need to have a publicly-disclosed physical address where you can accept product returns (or does a third-party handle that for you)?
Don't forget to factor in any privacy concerns as well. For instance:
Do you actively avoid local clients because you don't want to deal with physical meetings?
Do you have a partner, roommate, or children at home and need to protect their privacy?
Are you simply concerned about your own privacy and don't want potential customers showing up at your house?
Now it's time to compare home-based business address options.
---
Advertisement: Your content continues below.
---
Business Address Options for Home-Based Business Owners & Freelancers
Here are the three most common business address options you can choose from for your home business:
Option 1: Your Real Physical Address
There are occasions when you'll need to list your actual physical (home) address as your business address. For example, you'll need to go with this option if you have a home office where you meet with clients.
But there are other reasons to consider using your home address as your business address. For instance:
You rely on local SEO for marketing your business to area customers.
You make deliveries from your home address and need to accept returned products there.
You're interested in the added credibility that can come from a physical "real" address if people look up your business (it won't look like you're hiding anything).
The downside to this business address option is if you don't want your physical location known, such as for security reasons. For example, you might not want potential clients showing up at your home, especially if you have children or are there alone.
Option 2: A PO Box
The primary benefit of a PO box is the privacy it affords.
You can simply go to the post office to pick up your business mail and packages, and no one with your mailing address automatically knows where you live.
PO Boxes are also a good solution for businesses needing to sort certain types of mail. For example, you might have a PO box set up to specifically collect incoming bill payments, so those can be processed quickly and separately without being mixed in with regular daily mail.
The downside is if a PO Box is your primary business address, it can lead to distrust among some potential customers because it looks like you might be hiding something. A PO box is also an added expense. The more mail you expect to receive, the larger the PO box you'll need, and the larger that expense will be.
Personally I use a PO Box for things like WHOIS listings for domain names for my network of websites and blogs. I find most junk mail I receive comes as a direct result of those listings, and this allows me to sort through it on a more limited basis. Of course you can also use WHOIS privacy depending on your domain registrar (I currently use NameSilo).
Option 3: Mailbox Services
If you're not quite comfortable using your home address as your business address, and you don't like the generic nature of PO boxes, fortunately there's another option.
You can rent a mailbox with services such as The UPS store. In this case, you get a private box just like a PO box, but that box has a physical address, which may appear more reputable to customers.
This isn't a perfect middle-ground solution though. If customers look up your street address, they'll find it's the UPS store, and you might face similar credibility issues as with a PO Box.
Ultimately, the key is thinking about the needs of your customers and balancing that with your need for privacy. Remember, if customers need to be able to find your physical location in order to do business with you, a PO box or mailbox service with a physical address isn't a substitute for your home address.
With all the business address options available to home-based business owners today, you're bound to find one that meets your, and your customers', needs.
This post was originally featured on April, 20 2009 and updated February 1, 2021.
Latest posts by J. Mattern
(see all)