In the past few years, more and more entrepreneurs have turned to alternate funding. One of the big methods of alternate funding is crowdfunding. In fact, trends show that Crowdfunding is to surpass venture capital funding by 2016.
According to Forbes, in 2014, approximately $16 billion was crowdfunded. With the potential to raise money of the internet and reach millions of people all around the world, it's no surprise that crowdfunding has become so popular.
If you're an entrepreneur looking for funding, crowdfunding might be right for you. But before jumping on this alternate funding train, there are some things you need to consider.
Like everything else, crowdfunding has its own set of drawbacks. This article outlines some things you should be aware of before you turn to crowdfunding as a funding method for your startup.
More Than Normal Workload
Crowdfunding is a lot of work. It requires months of preparation, which might not always be worth it if you are trying to raise a small amount of money. A good crowdfunding campaign often requires prototypes, professional videos, and other initial expenses.
---
Advertisement: Your content continues below.
---
Complete Accountability
When a campaign is crowdfunded, the startup is accountable to investors. This is one aspect of crowdfunding that Andrew Scharge, co owner of Money Crashers Personal Finance, warns people about as quoted in an article on Tech.Co
Security
Since a lot of crowdfuning is done through internet platforms like Kickstarter, Indiegogo etc. , there is no guarantee that your idea won't be stolen. If you think about it, potential investors only see the video you upload to explain your idea. Your idea could easily be tweaked and optimized, and in the worst case scenario be put into action by those with more resources than you. Having the necessary copyright and trademark protections in place is essential prior to publicizing your campaign.
Little Leeway with Funds
A lot of crowfunding campaigns are conditional. This means that something is promised in return for a certain amount of money. Eventually, due to these reward commitments, you will be left with enough money to finish production, but not necessarily have enough capital for growth. Planning for this before you start your campaign is a good idea. Due to the limited funds, a lot of entrepreneurs and startups use their own resources to get moving. While this is a good idea in general, it comes with a few concerns. For example, using your own device at work (laptop, computer, tablet, phone etc.) comes with the risk of your data being compromised. In this situation you might have to consider proper data backup strategies, or invest in encryption. This is just one of the many examples of things you need to consider and plan for due to limited funding.
Location
Depending on which country you are in and the nature of your business, you have to consider the various laws and regulations, tax implications and reporting requirements of your startup. In the US, the latest draft of the SEC states that you will have to have your finances audited formally and file a final report with the SEC.
In the EU, there has been a movement to add VAT (Value Added Tax) to crowdfunding rewards. This would deter people from wanting to donate, as they would have to pay extra taxes. If the campaign is only for a small amount of money, then the hassles as per location may not be worth it.
These are just some of the things to be aware of before embarking on a crowdfunding campaign. Like with anything else, there are both benefits and drawbacks to crowdfunding. Knowing beforehand some of the challenges you might face while crowdfunding is useful in planning to tackle them effectively.
Have you faced or know anyone who has faced other challenges while crowdfunding? Let me know in the comments section below!
About Akshata Mehta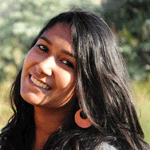 Akshata majored in International Political Economy and English Literature and has a passion for traveling and exploring the world. Being a foodie, she has had many wonderful adventures with different types of cuisine.

She loves to write, is interested in entrepreneurship, and hopes to one day start her own business.

Occasionally, she writes about not-so-serious stuff and her daily doings on her blog

.